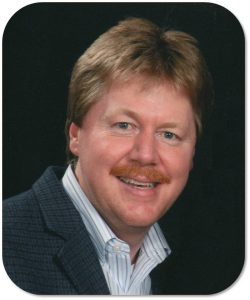 I help companies think like entrepreneurs and identify intellectual property around breakthrough innovation.
To do this I work with development teams cultivating innovation, capturing good ideas, and creating competitive advantage through patenting.
Are you working on any big innovations? 
I am eager to engage with Senior Leaders in companies who are working on big innovations. I also collaborate with a Company's inside or outside counsel on projects.
The process:
+ Empowering entrepreneurial thinking by sharing how-to and best practice
+ Facilitating Insightful invention capture workshops
+ Developing patent strategies that uncover hidden opportunities
+ Drafting strategic patents around breakthrough innovation
+ Capturing competitive advantage by building patent portfolios
Subscribe to our Newsletter
---
How I got here | I am an electrical engineer,  entrepreneur, and prolific inventor with a lot of strategy, partnering, and licensing experience. I became a Patent Agent when my startup had more ideas than money and picking fewer ideas to protect was not an option. Joining Coca-Cola and working on amazing innovations I realized development teams often need a team member dedicated to cultivating the entrepreneurial spirit, facilitating a process of harvesting good ideas, and turning those ideas into a competitive advantage. Development teams love the process and engagement. After all who doesn't like getting their ideas heard and their name on a patent.
How I can help you | So today I work with companies, embedding with development teams to educate about inventing and facilitate workshops to harvest ideas. I use strategies to link trends and insights with captured ideas to super-size opportunities and uncover hidden possibilities and new business models. Finally, I collaborate with the development teams to draft patent applications protecting innovations for the company using clever ways to bundle ideas and create high value patent portfolios.