Co-Creating Brings Customers, Clients, And Partners Together To Innovate Around A Common Opportunity Area Or Business Need.
Co-creating acceleration focuses on identifying corporate business needs that can be matched with entrepreneurial solutions significantly increasing the probability of innovation success for all involved. In this regard, a group of corporate stakeholders (i.e. like clients, partners, business units, or other corporates) are organized into a cohort where business needs are identified and refined into innovation challenges. The innovation challenges are then rapidly scouted in the tech community to access knowledge, talent, and technical solutions from startups and researchers. The process repeats as new business needs are identified.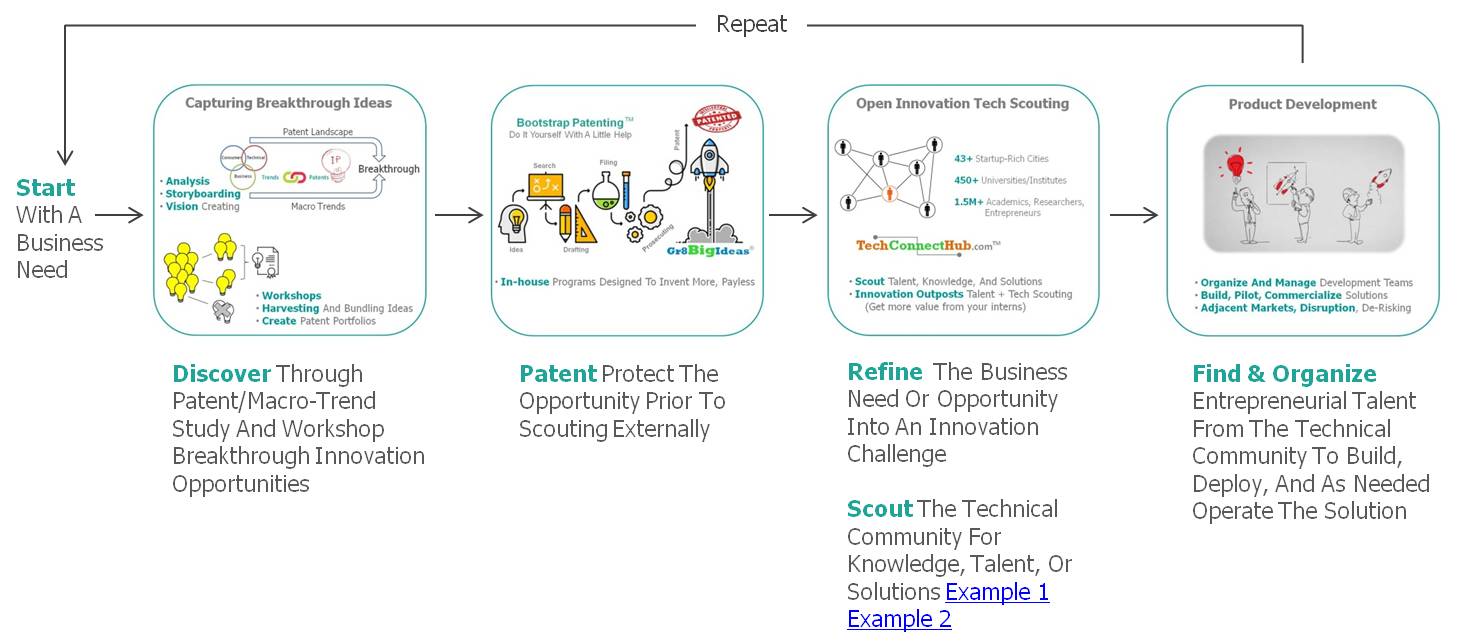 How it Works
+ Select a strategic focus area or a customer, client, or partner to co-create with.
+ Identify specific opportunities through a Capturing Breakthrough Ideas workshop.
+ Protect the opportunity by preparing and filing a patent application prior to scouting externally.
+ Refine the opportunity or business need into an innovation challenge.
+ Scout the innovation challenge in the technical community to identify knowledge, talent, and solutions. Example 1 Example 2
+ Find & Organize entrepreneurial talent from the technical community to build, deploy, and as need operate the solution.